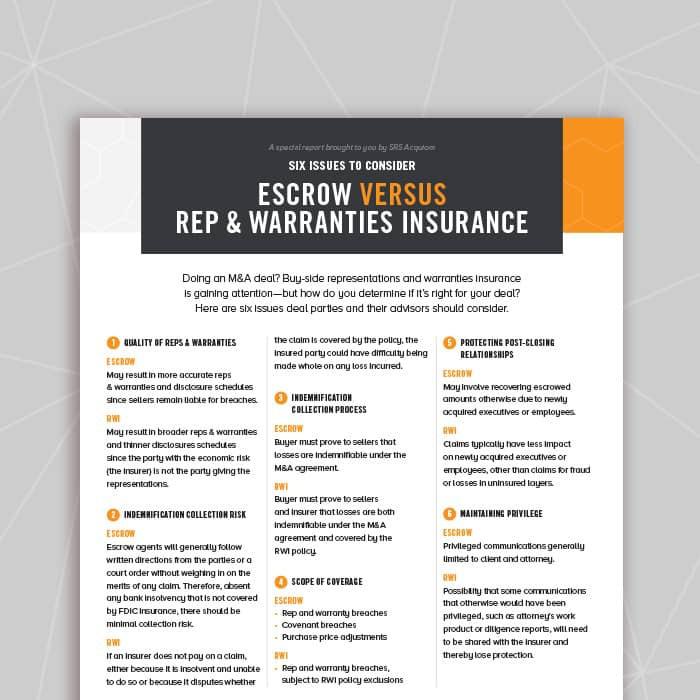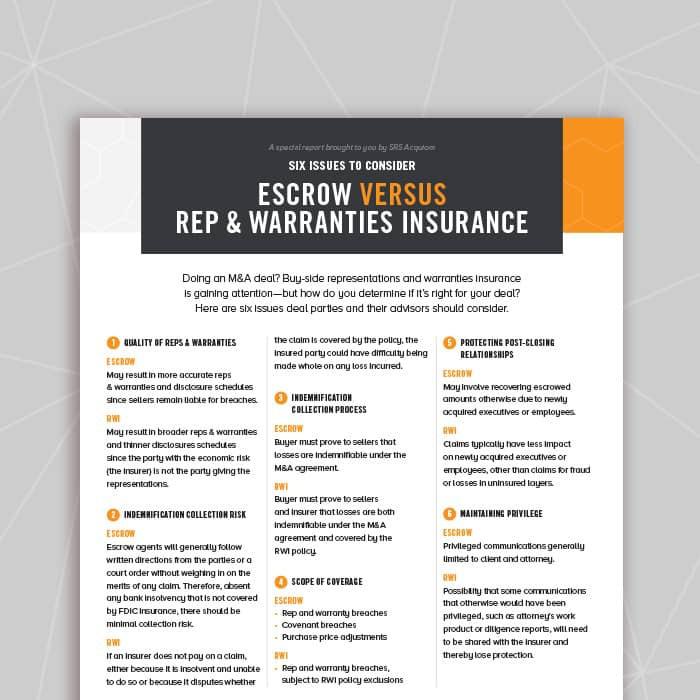 Six Issues to Consider: Escrow vs Reps & Warranties Insurance
Doing an M&A deal? Buy-side representations and warranties insurance is gaining attention—but how do you determine if it's right for your deal? Here are six issues deal parties and their advisors should consider.
1. Quality of Reps & Warranties
ESCROW: May result in more accurate reps & warranties and disclosure schedules since sellers remain liable for breaches.
RWI: May result in broader reps & warranties and thinner disclosures schedules since the party with the economic risk (the insurer) is not the party giving the representations.
2

Indemnification Collection Risk

ESCROW: Escrow agents will generally follow written directions from the parties or a court order without weighing in on the merits of any claim. Therefore, absent any bank insolvency that is not covered by FDIC insurance, there should be minimal collection risk.

RWI: If an insurer does not pay on a claim, either because it is insolvent and unable to do so or because it disputes whether the claim is covered by the policy, the insured party could have diffi culty being made whole on any loss incurred.
3 Indemnification Collection Process
ESCROW: Buyer must prove to sellers that losses are indemnifiable under the M&A agreement.
RWI: Buyer must prove to sellers and insurer that losses are both indemnifiable under the M&A agreement and covered by the RWI policy.
4

Scope of Coverage

ESCROW
Rep and warranty breaches
Covenant breaches
Purchase price adjustments
RWI: Rep and warranty breaches, subject to RWI policy exclusions
5

Protecting Post-Closing Relationships

ESCROW: May involve recovering escrowed amounts otherwise due to newly acquired executives or employees.

RWI: Claims typically have less impact on newly acquired executives or employees, other than claims for fraud or losses in uninsured layers.
6

Maintaining Privilege

ESCROW: Privileged communications generally limited to client and attorney.

RWI: Possibility that some communications that otherwise would have been privileged, such as attorney's work product or diligence reports, will need to be shared with the insurer and thereby lose protection.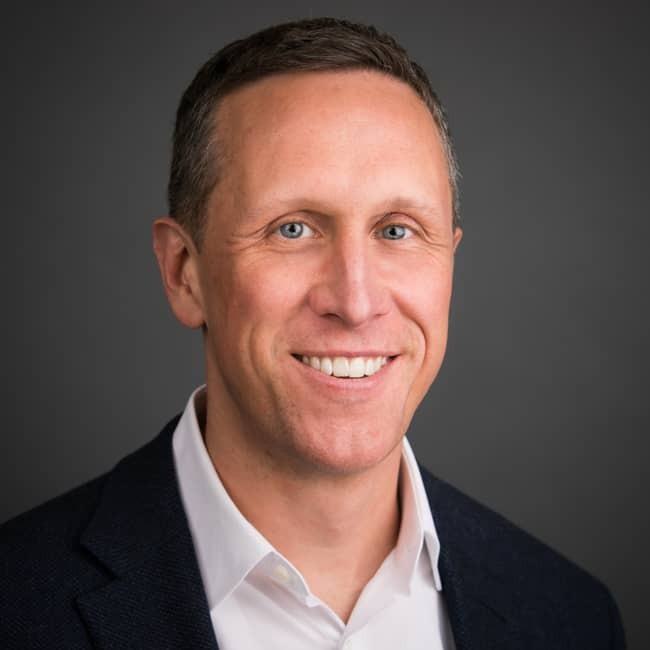 Paul Koenig
Chief Executive Officer 303.957.2850
Paul is the chief executive officer and co-founder of SRS Acquiom.
Before co-founding SRS Acquiom, Paul was one of the founding partners of Koenig & Oelsner, a Denver-based corporate and business law firm with a strong practice in mergers and acquisitions, securities, and financing transactions. Prior to that, he was an attorney in the Chicago office of Latham & Watkins, and in the Colorado office of Cooley LLP.
Paul has authored numerous articles and is a frequent speaker at industry events. He received his BBA in finance from the University of Iowa and graduated from Northwestern University School of Law.